Product Version Features
| Delivery to | SKU | Length | Cast Weight | Weight | Transport Length | Sections |
| --- | --- | --- | --- | --- | --- | --- |
| up to 14 days | B4516508168891 | 2 m | 100 g | 137 g | 154 cm | 2 |
| up to 14 days | B4516508169881 | 2.03 m | 100 g | 130 g | 163.5 cm | 2 |
| up to 14 days | B4516508169249 | 2.06 m | 190 g | 135 g | 159 cm | 2 |
| up to 14 days | B4516508168877 | 2.06 m | 120 g | 126 g | 159 cm | 2 |
| up to 14 days | B4516508168860 | 2.06 m | 100 g | 121 g | 159 cm | 2 |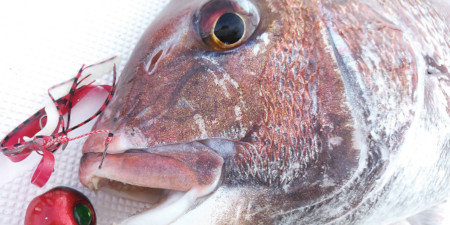 TAI means SEABREAM, the most poplar fish in Japan.
There are a lot of methods for TAI fishing in Japan, "TAI-RUBBER" is one of the most popular style.
"TAI-RUBBER" looks like RUBBER JIG of BASS fishing, but it is specialized for TAI fishing.
On this style, at first fall TAI-RUBBER to the bottom and retrieve slowly as steady speed. Then feel fish bite on rising up TAI RUBBER.
Needed so smooth bending curve because TAI should stop biting if feel something wrong on TAI-RUBBER.
Also needed powerful belly section for catching big size like over 20 pounders.
This "SALTYSHAPE DASH TAIRUBBER" is specialized series for TAI-RUBBER style, putting tailwalk's long experience and many data to this rod series.
It is needed so smoothly bending, powerful butt section, hooking ability, lightness, sensitivity, many factors are required on TAI-RUBBER rod.
FULL SOLID model and SOLID TIP model available, Can choice depending on current strength and depth, or lure weight.